Often known as moving meditation, Tai Chi is a series of slow, gentle movements that are patterned after movements in nature. For example: snake creeps down, golden pheasant stands on one leg, parting the wild horse's mane, just to name a few.
Tai Chi is a more dedicated practice than Qigong because of the sequential moves to be learned. Through continued and dedicated practice, Tai Chi offers many health benefits balancing the body, mind and spirit.
Tai Chi is harmony … a way of life.
Have you noticed how self-care is easy when life is great, and it's necessary when life is not.  JOIN US!
Beginning JANUARY 12, I will be teaching two 6-week Tai Chi Series
These two series are for students who have practiced the first 13-postures and would like to continue learning. Classes are small in number, only 8-spots available, giving you personalized attention.
SERIES 1: FIRST 13-POSTURES   (beginning March 2023)
Please check back for details 
SERIES 2: BRUSH KNEE   (series 1 required) ~ 4 spots left ~
Thursday Eves  |  JAN 12- FEB 16  |  6-7pm
In this series, we move beyond the first 13-postures to the 5-brush knees. Most of this session is refining brush knees. Join us if you would like to learn and/or refresh this part of the form.  It's one of my favorite parts to practice.
SERIES 3: THE FIRST HALF  (1 & 2 series required)    
This series will taught when enough students are ready to progress to this level.
SERIES 4: REPULSE MONKEY  (1, 2, 3 series required)   ~ 2 spots left ~
Thursday Eves  |  JAN 12- FEB 16  |  7:15-8:15pm
This class is for you, if you know the first-half of Tai Chi, and are ready to move on to learning Repulse Monkey — the counterpart to Brush Knees.
Please wear comfortable clothes, indoor flat shoes, and bring a water bottle.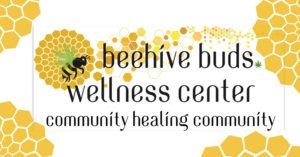 Beehive Buds Wellness Center
9329 S 1300 East, Sandy UT
$135 per person for each series
Register via PayPal or Venmo: Toni Lock
(or bring cash on the first day of class, and please email me to hold your spot).