about chi & me
about chi
The idea of this website came from a desire to share personal experiences of my life, and how T'ai Chi and Qigong are interconnected through each breath I take, each moment that arises, and how I choose to continuously learn. Now honestly, some of the things I learn come later (a.k.a. hindsight), but as Maya Angelou's said, "When you know better, you do better."
This is also a way for me to "lean in" and be vulnerable. I am a huge Brené Brown fan, and I agree that vulnerability makes us stronger, expands our perception, and truly allows us to connect. Which is what we all want to do, right?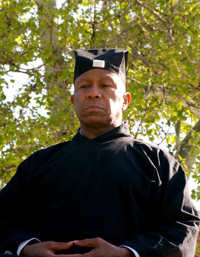 I have been studying T'ai Chi and Qigong since the fall of 1997, with Master Sifu Jerry Gardner. He is the co-owner of Red Lotus School of Movement, in Salt Lake City, Utah. In January of 2009, I earned the title, and I am now recognized as Sifu Toni. Sifu (pronounced see-fu) means teacher. When I accepted becoming a Sifu, I promised to share and teach T'ai Chi and Qigong for the rest of my life.
I currently teach 15-week sessions of T'ai Chi from beginning to advanced students at Red Lotus. I am a staff member at the Huntsman Cancer Institute, where I teach both practices to patients and staff. Most recently, I am teaching Qigong to the yoga community at Mountain Yoga Sandy. I also teach Qigong workshops to our local community.
I find that both of these practices are meant for each of us to have our own direct experience, of slowing down, breathing, and being present. You can read all about the benefits of these art forms on the internet, but there is no comparison, to when one actually does it, and begins to feel the benefits for themselves.
Speaking of feeling benefits, I have been studying and practicing the Core Desired Feelings in Danielle LaPorte's book, The Desire Map for the past few years. It has allowed significant changes in my outlook on life, and I have chosen to be an Official Desire Map Licensee, where I will guide others to experience choosing how they want to feel each day of their life. (Because truly, we all just want to feel good. #DesireMap)
May my words and insights allow you to pause, and reflect in your own life. Maybe you can relate to some of my experiences, or have had similar ones of your own. One thing I know for sure, from my personal practice of  T'ai Chi and Qigong, is that any resistance I find in my life, is usually my own.
…and me
I BELIEVE…
Being present is the best gift you can give yourself and those around you.
Change is a constant, therefore embrace each moment as it arises.
Choosing how you want to feel – is the GPS to your soul.
Slowing down to feel and not force in my life.
My daughter is my greatest teacher, she reflects everything inside of me, which allows me to see myself from a whole other perspective.
Nature is a true example of continuously flowing chi. Connecting with nature allows me to be more compassionate with myself and others.
Laughter, dancing, spending time with girlfriends, cooking, yoga, touching my practice everyday, and a good pair of boots (or two or three).
So here's to learning from my experiences, as I bravely share them with you.