Taking time for self-care during the yang season is of most importance.
This summer event will be a little different, besides the movements of qigong, I am going to teach you how to do muscle testing on yourself. Which helps us learn to trust our heart, our body, and expand our intuition.
Included in this 2-hour Qigong experience will be:
• discussing how to balance the emotions of summer
• movements to open and calm your heart
• movements to balance the yin & yang energies
• learning how to muscle test yourself
• a guided meditation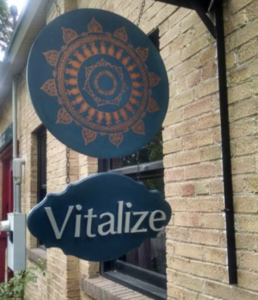 FRIDAY EVE, July 15  |   6:30-8:30pm
Vitalize Studio
3474 South 2300 East, Studio 12 in Millcreek, UT
(in the Historic Baldwin Radio Factory)

 A FANTASTIC SUMMER DEAL FOR TWO!
Only $40 when you pay and preregister for yourself and a friend. If paying cash, email me and let me know who is coming with you.
INDIVIDUALS
$30 per person | in advance
$35 per person | day of
Register via PayPal or Venmo: Toni Lock
(or bring cash on the day of the event, but please email me to hold your spot)
Wear comfortable clothes, bring a water bottle and come with an open heart. Enjoy this evening and refuel for the season.