We can feel the rising yang energy and we enter into spring.
This 2-hour Qigong experience will be the perfect self-care gift to yourself during this transitional season. If the weather permits, some of our qigong exercises will be done outside.
We will also discuss the elements of spring, and practice Qigong movements that benefit the seasonal organs: the liver and gall bladder.
Preregistration is strongly encouraged  — no experience necessary — EVERYONE IS WELCOME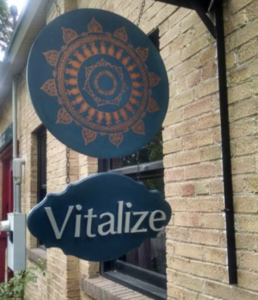 SATURDAY, APRIL 9  |   3:00-5:00pm
Vitalize Studio
3474 South 2300 East, Studio 12 in Millcreek, UT
(in the Historic Baldwin Radio Factory)
$35 per person
Register via PayPal or Venmo: Toni Lock
(or bring cash on the day of the event, but please email me to hold your spot)
Wear comfortable clothes, bring flat shoes (if you prefer over barefeet for outside) a water bottle, pen and notebook. Also, there are plenty of props and blankets at the studio for the moments when we'll be sitting.